I've been looking through some different crafty sites lately (which all started when The Sparrow's Nest mentioned crafting with felt, which led to one link and another and another ;-).
DD and I have some new projects now on our 'waiting to do' list that we will share when we finally get to them and finish them but this one is too amazing to wait.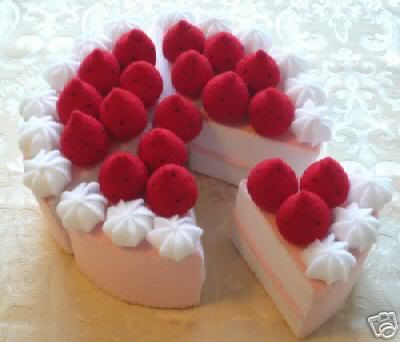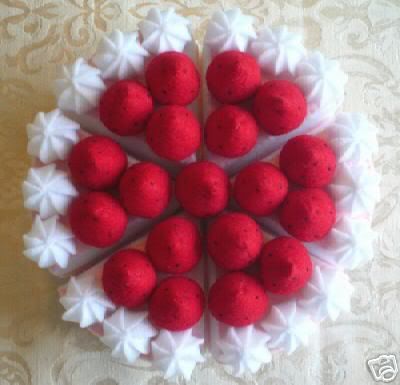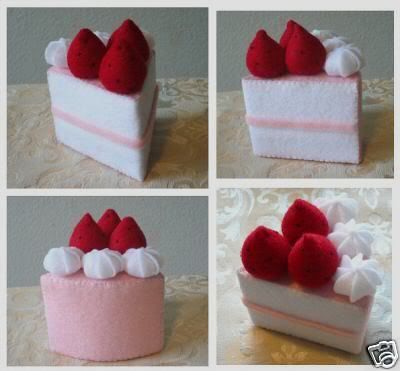 These are pictures of an incredible felt cake that is up for auction on eBay right now. This is a lovely and delectable white cake frosted with fresh strawberry icing and topped generously with dollops of cream and more luscious fresh strawberries. Yummmm. And it is completely fat-free!
If you'd like to see something even more amazing, then
check this out
- BUT be prepared to stare and wonder!! (it is a Japanese site, translated)
When I grow up, I'd love to be able to do incredible things like this! Can you imagine the fun little ones (grandchildren!!) would have playing tea party and house with something like this? The stuff dreams are made of. {{sigh}}
(Originally published @ henandchicks.typepad.com)