We went to a friends stamp party last night and here are the cards we made.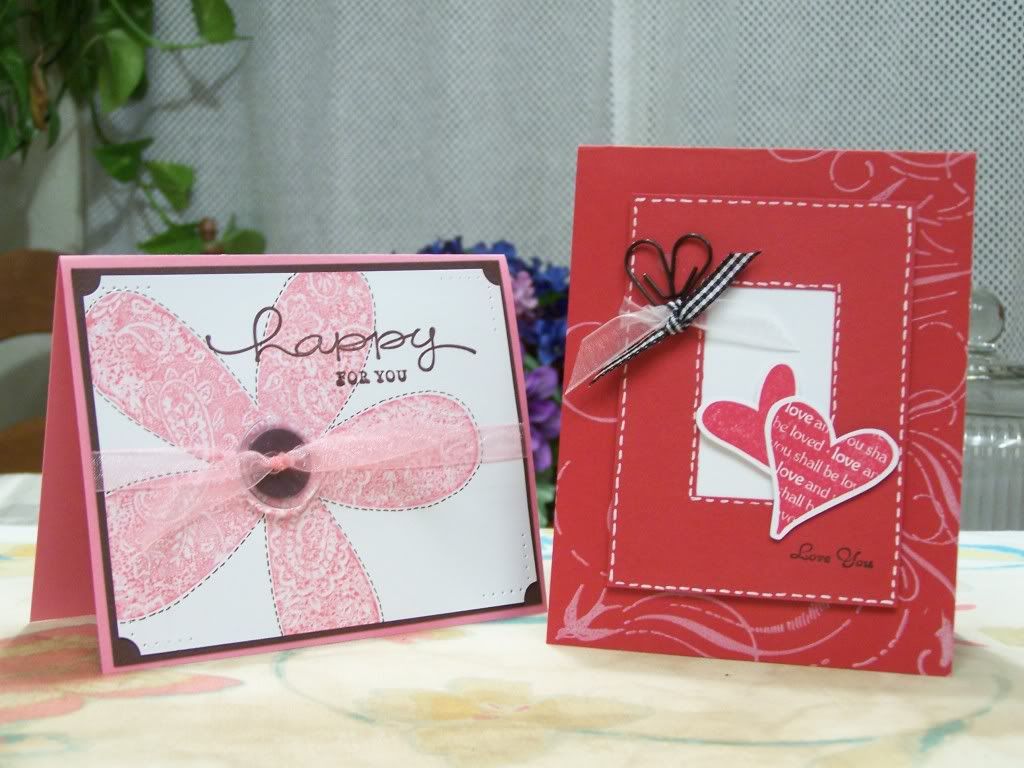 They were both quick and simple cards to make.
Please don't mind the very worn and used ironing board cover that the cards are sitting on. I'm sewing this week and it was a clean flat surface to set the cards on. You understand, don't you? ;-)
We haven't stamped for awhile - busy with school and cleaning all the clutter around the house I guess, but it is time to get out the stamps so the children can make some cards for their grandparents for next week. (Valentine's Day) My quandry is how to make a card for each of them without them seeing it or knowing. Hmmmm . . . .
And Shhhhhh . . . . don't tell DH but the card on the right is for him.
-Make sure the ones you love know how special they are to you -- Every Day-
(Originally published @ henandchicks.typepad.com)