There's something new for daughter to wear --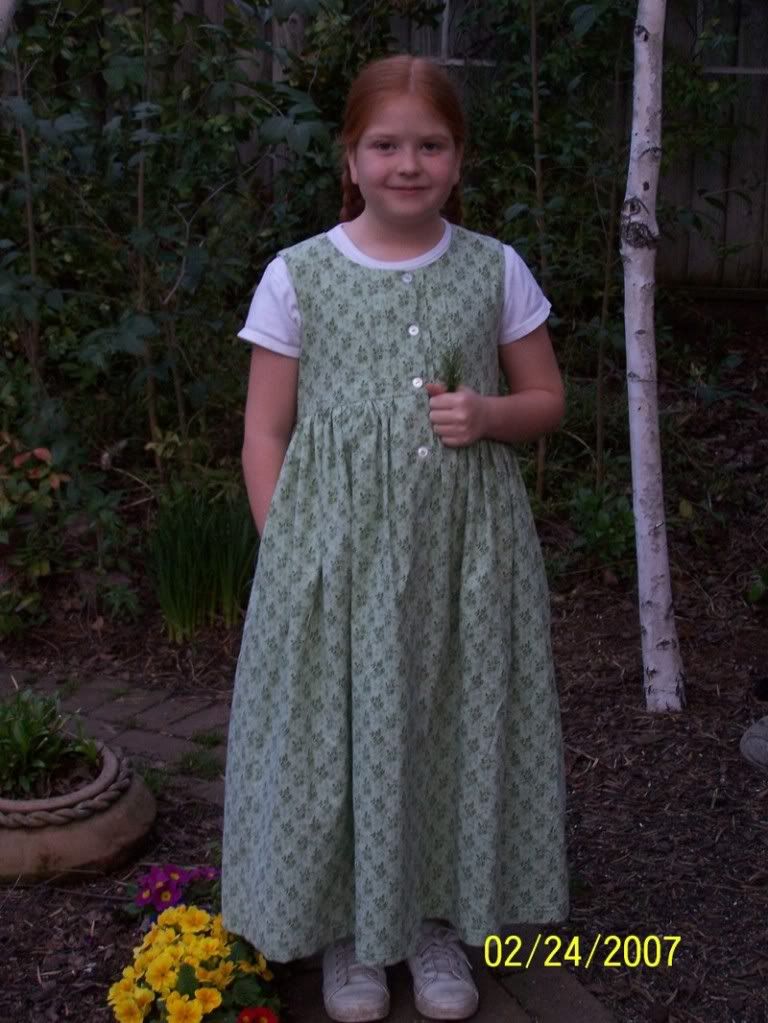 I have finally finished her new pinafore after many trials. My sewing machine was disabled for a bit - but thanks to the wonderful man at the repair shop (who fixed it on the spot and didn't charge me anything!!) I was able to complete the buttonholes this morning and sew on the buttons.
Sewing all of her clothes (dresses, pantaloons, pajamas and such) is a necessity in this present age. And the best part is that we get to go shopping at the fabric store for all sorts of fun and pretty fabrics for great one-of-a-kind dresses for a one-of-a-kind girl!
(Originally published @ henandchicks.typepad.com)