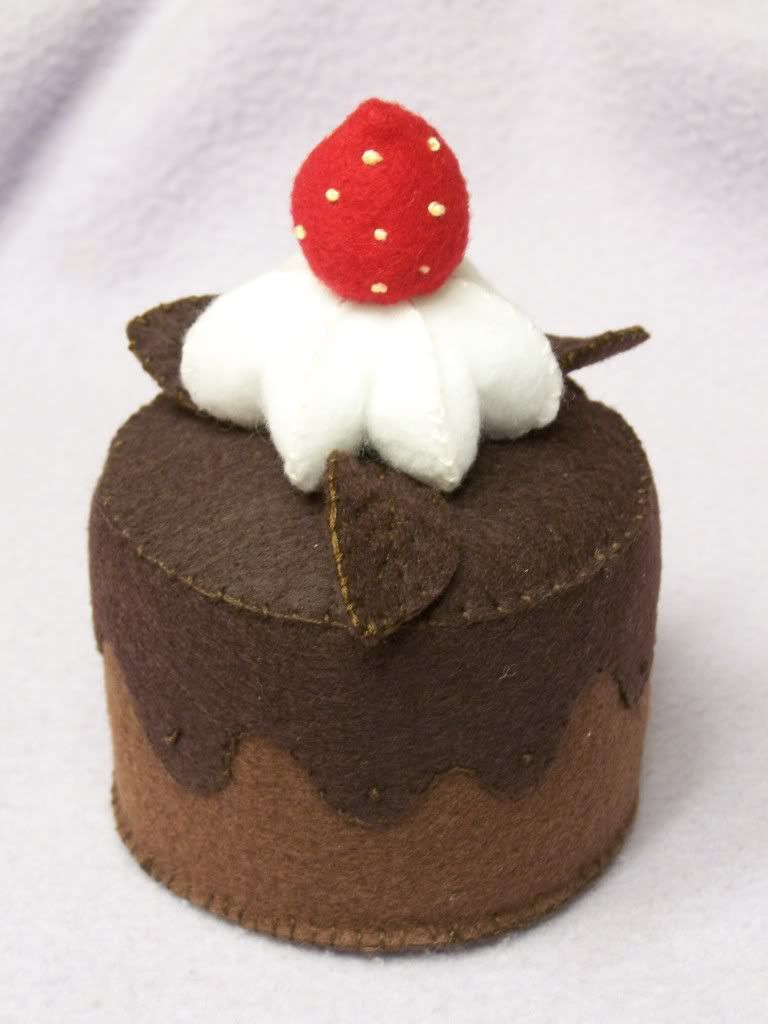 My first Chocolate Felt Cake is done!
It was so much fun to make --
I envision many more to come!
With simple needle, floss and tender care,
There is soon a lovely gift beyond compare.
A Chocolate Cake with dripping Chocolate Fudge icing, a generous dollop of whipped cream and topped with a sweet, fresh strawberry. The Chocolate Leaves were the perfect finishing touch for this little gem.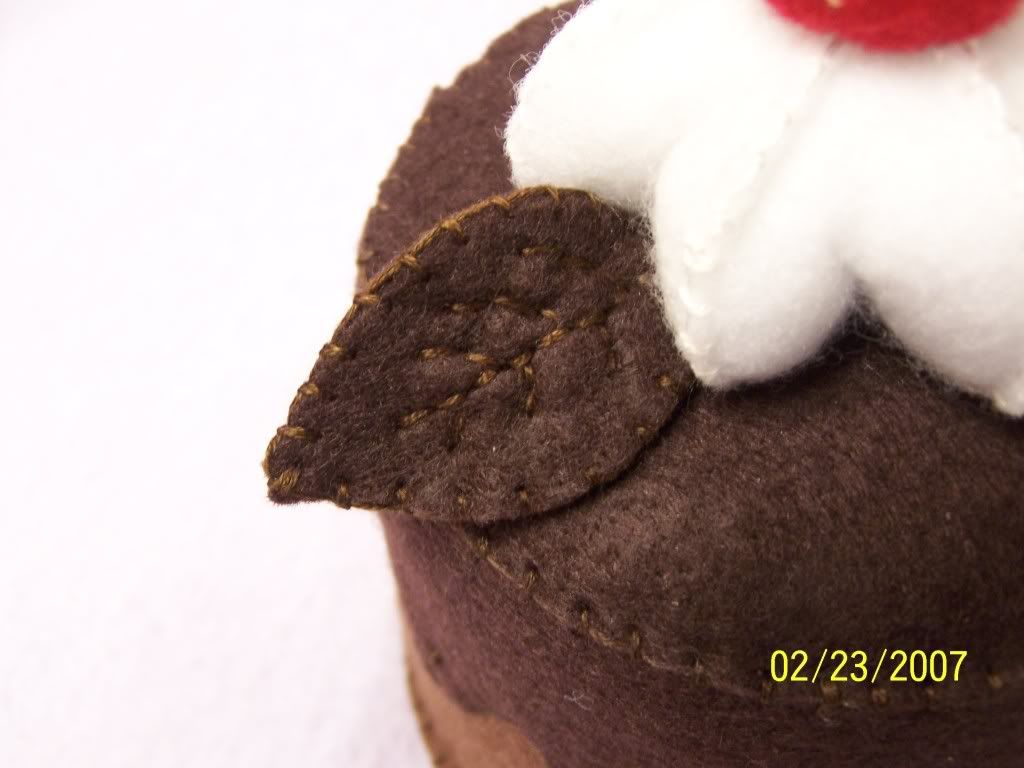 What a scrumptious treat!

An easy tutorial for this project is here. Try your hand at it - and with a little skill you'll be able to make anything you can imagine!


(Originally published @ henandchicks.typepad.com)