We've had rain for the past few days.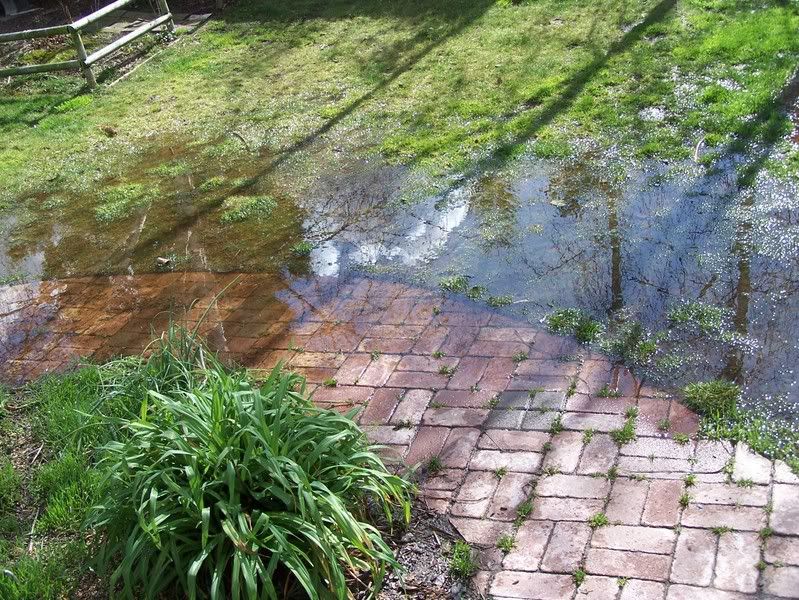 It's nice to keep busy inside with reading and sewing projects. And Dear Daughter LOVES the rain. She gathers her coat and umbrella along with her big brothers' boots and just walks and splashes and plays outside until I make her come in. It's a really sweet picture, the kind you want to remember. And fortunately for her, our backyard has a low spot. A heavy or consistent rain will create a puddle that lasts for days. It's a little piece of heaven for her. ;-)
But it's also wonderful to see the sun shining again. The sky is sooooooo blue today and the clouds so beautifully white and frothy. You can't help but smile when you look up at it.
Now I just need the self-discipline to finish those projects that were started while it was raining . . . .
(Originally published @ henandchicks.typepad.com)