Today's dinner was this yummy chicken salad from the Southern Living Cookbook that I borrowed from my mom more than 15 years ago. There were so many good recipes in it that she very graciously said that I could keep it. Thanks Mom!
Chicken Salad
4 cups cooked, chopped chicken
2 cups thinly sliced celery
3/4 cup mayonnaise
1/4 cup whipping cream (I don't keep this on hand and have never added it)
1/4 cup sweet pickle relish
2 Tablespoons minced or grated onion
1 Tablespoon lemon juice
1/2 teaspoon salt
pepper to taste
Combine chicken and celery. Combine remaining ingredients, stirring well; add to chicken mixture and toss well. Cover and chill.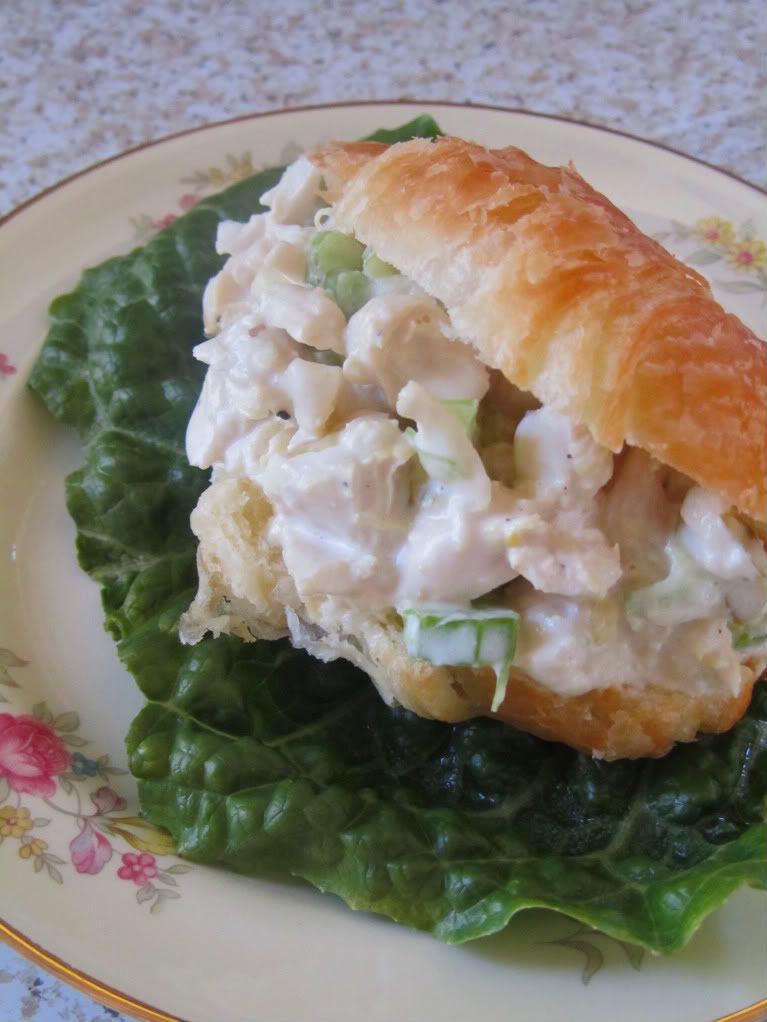 As you can see, we love to have this on croissants. Easy and delicious, I really need put this on our menu plans more often!